What is a virtual terminal?
A Virtual Terminal is an online portal that you can log into via computer, to manually key in credit card numbers to run sales. This will allow you to securely process payments, anytime, anywhere and from any computer or device with internet access.

The main page of the Paystri Virtual Terminal looks like the screenshot below.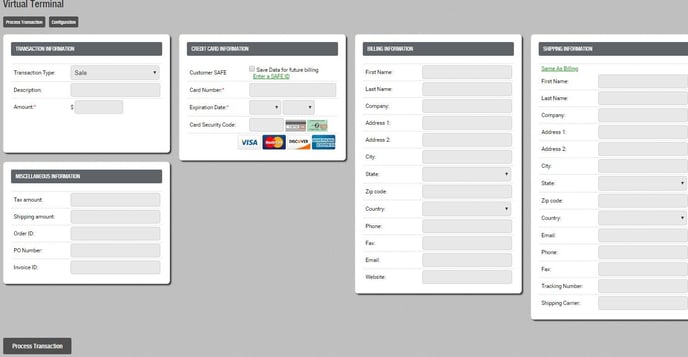 Still Have Questions?
We're here to help.