You can create a Hosted Payment Pages (HPP) manually in the Paystri Gateway Platform or programatically via API.
PAystri's HPP API applies if you wish to integrate an outside software, website, 3rd party program, etc. to Paystri Platform for HPP creation and management. Using this method, you can generate a payment hash to process payments via the HPP. You'll need a Programmer to perform custom integration work to communicate your system to Paystri's HPP using our API.
Go to the Integration tab on the Main Navigation Menu of your platform account to see HPP API documentation and sample code.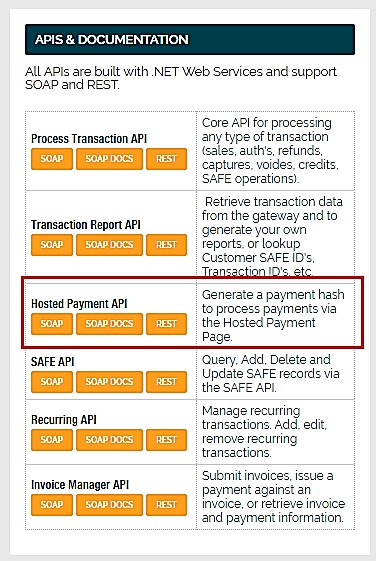 Still Have Questions?
We're here to help.