While you can control the order in which you create your 10 custom fields, you cannot reorder the items tied to a specific custom field. Custom field items are organized alphabetically.

Example: If you create your custom field as a Check-box List with specific dates as your custom field items, item selections will appear in alphabetical order vs. date order.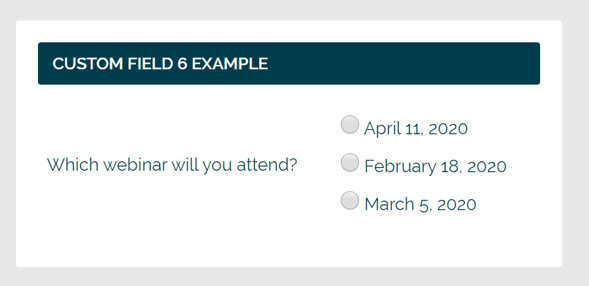 What's to come … taking customer feedback into consideration, we realize the current limitations in the alphabetical organization and have future enhancements planned to update this functionality. Until further notice, alphabetical ordering will be used.
Still Have Questions?
We're here to help.